What is a Standing Seam Roof?
Standing seam metal roofing is a concealed fastener roofing system that features vertical or trapezoidal legs with flat space in between. A standing seam metal roof, or standing rib roof, has a definable seam that extends vertically from the panel's flat surface. This seam helps provide additional rigidity and support, making a standing seam metal roof a favorite of both residential and commercial applications.

One of the biggest benefits of a standing seam roof is the hidden fastener system it uses. Since a hidden fastener system is used the majority of the time, a standing seam roof rarely sees issues related to fasteners. Another big benefit of a standing seam roof is its ability to be engineered with solar and snow retention options. Due to standing seam metal's high-performing characteristics, they're often chosen for those wanting to install solar or snow retention accessories on their metal roofs.


Standing Seam Roof Profile Drawings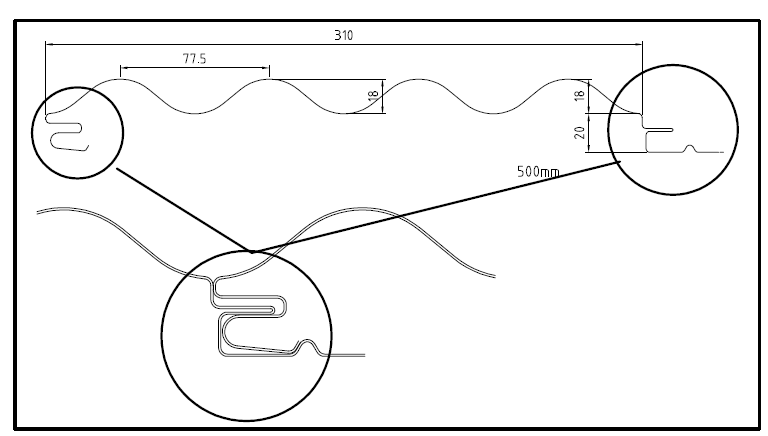 Finished Standing Seam Panels by Standing Seam Machine