Most of the material of the roller shutter door machine is metal, but the material of the aluminum alloy roll shutter door machine is aluminum alloy. With the characteristics that users are seeking, the rolling shutter door roll forming machine can adapt to various climates. It can withstand all kinds of climates and changes in temperature, and can temporarily protect the indoor environment. Through the test, it is indicated the shielding rate of the aluminum alloy roller shutter door machine against sunlight can reach 100%. The temperature shielding rate of the roller shutter door machine produced by Roll Forming can reach more than 95%.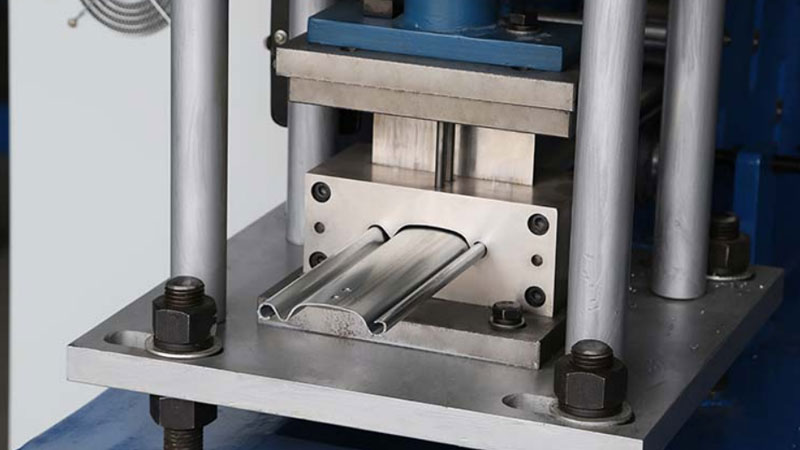 Maintenance Tips of Rolling Shutter Door Machine:
1. Pay attention to the maintenance of metal parts of the roller shutter door machine, in order to avoid rust or corrosion.
2. The distance between the bottom of the beam and the bearing of the roller shutter door machine should be kept at least 200 mm, so as to ensure that there will be no collision when the brake stops.
3. When there is large vibration or abnormal sound during the operation of the rolling gate, it is recommended to stop the machine immediately to check whether there is any debris blocking the operation.
4. It is suggested that the rolling door machine should be inspected three times a year and lubricated with oil timely to ensure a smooth operation.
5. Pay attention to the maintenance and anti-corrosion of the paintwork of the shutter door machine.
6. It is necessary for the operator to stand in the direction where the roller shutter door machine works to avoid accidental hazards.
7. When the roller shutter door is pulled down, the distance between the door and the ground should not be more than 50mm.
8. There must be fire prevention facilities above the roller shutter door machine, and the lower end is easy to install the bag box. And it is necessary to set a removable panel on the ceiling. Besides, a detachable square hole with a side of length 500mm should be reserved at the lower end, making it easy to maintain the machine.
9. Before using the roller shutter door machine, you should understand its running direction, the limit of length,and the height of the doorway, and do not damage the limiter casually, so as to avoid rolling reversely and reaching the top.