There are numerous types of metal roofing around the world. Depends on different standards or preferences, you may find different metal roofs in different markets. Although the final metal roofs may look quite different, the materials they are made of have standard dimensions. For the same material, the thickness normally varies from 0.3-0.8mm and width from 914-1250mm. And that's the standard materials a metal roof panel roll forming machine can handle with.
A roll forming machine is designed for continuous bending operation in which a strip of metal, typically coiled steel or aluminum, is passed through consecutive sets of rolls, or stands, each performing only an incremental part of the bend until the desired cross-section profile is obtained. Portable roll forming is ideal for producing parts with long lengths or in large quantities and are designed so they can be moved easily to various locations or job sites."In other words, it's the process of feeding metal, whether it's finished, coiled, flat, or otherwise, through a series of rollers where each roller station further manipulates the piece of metal into the desired shape.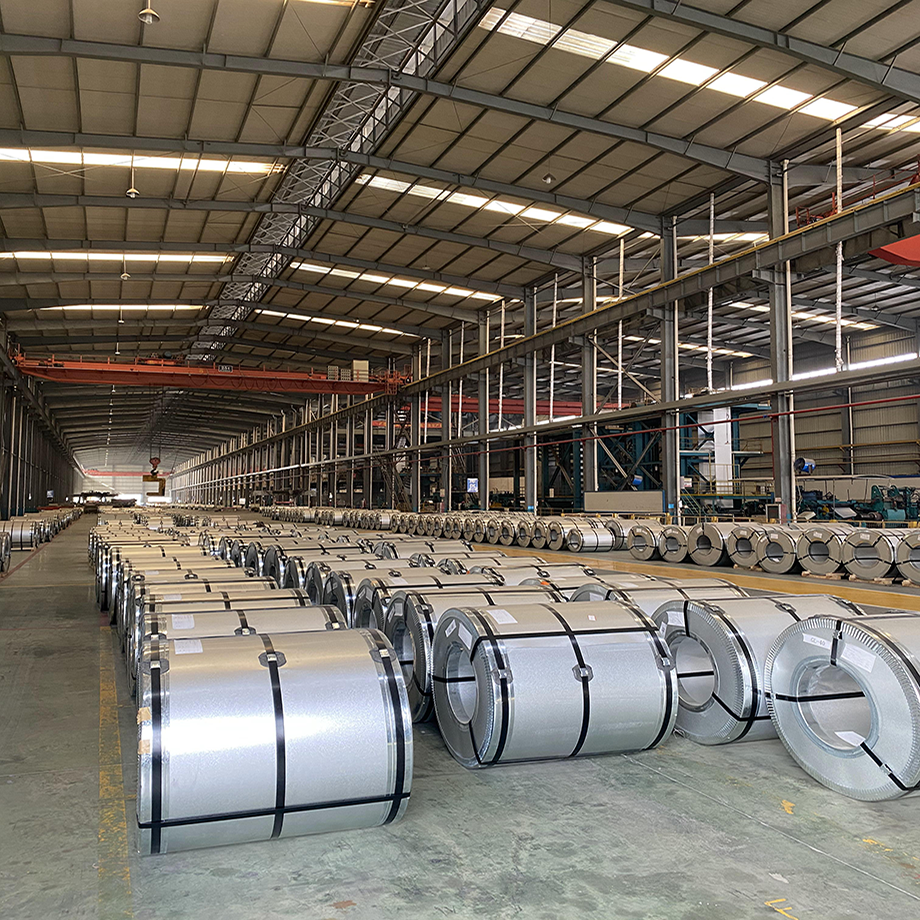 Types of Metal Roof Tile Materials

Now, metal for roofing is becoming more and more popular for residential houses of all types. Not only are metal roofing materials designed to be more durable and last much longer than asphalt roofs, but they are also beautiful, with the ability to enhance the appearance of any home. In some cases, there are even metal roofs that look like shingles. Metal roofs can be made from steel, aluminum, copper, and even stainless steel. However, galvanized sheets and color-coated sheets are the most commonly used materials. Steel is popular since it's one of the cheapest metal roofing materials. It has three primary types: galvanized, galvalume, and stone-coated steel. Galvanized is made from steel coated with zinc, which makes it more resistant to corrosion. Galvalume is coated with aluminum, which also increases its resistance to corrosion. It also usually comes painted and has a wide variety of color choices for homeowners to choose from. Stone-coated steel consists of metal roofing panels; these are made from steel that's coated with aluminum/zinc and has a top layer of ceramic-coated stone granules.
Pros of Metal Roof Tile
Homeowners choose steel for their roof because:
It's one of the most affordable types compared to the other metals.

It's strong and also resistant to rust as well as dents that are caused by hail and other types of impact.

It comes in a wide variety of colors.

It's a green solution because it is both highly recyclable and easily accessible.
Cons of Metal Roof Tile:
It can be vulnerable to corrosion but covering it with special metal roofing paint will offer better protection.
It may have a shorter lifespan than the other types without the proper installation and maintenance.
Price of Metal Roof Tile:
Steel is typically the cheapest and most affordable type of metal roofing.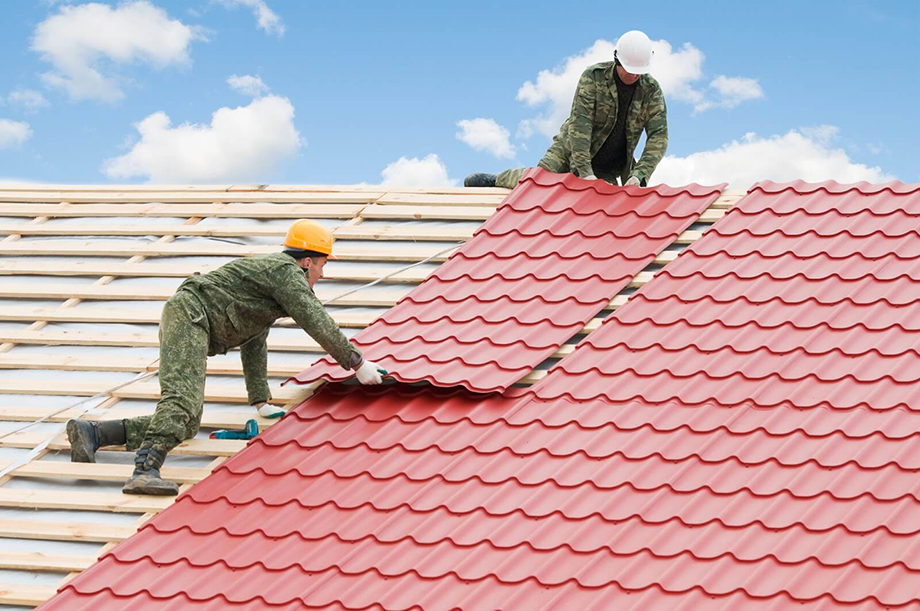 Roofing Sheet Manufacturing Process
Every metal roll forming machine has different pieces and parts depending on the product it is roll forming, plus could need more or fewer parts to account for varying sizes, speeds, and complexities. However, some general elements of a roll former are universal for most machines, including:
Power source – An essential part of a roll former is how it's powered and able to run. Most in-plant metal roofing forming machines use electricity as the primary power source, but there are smaller portable roll formers that come gas-powered too.
Forming Rollers Making Forming Stations and Forming rollers – Forming rollers and forming stations are the individual components that the metal passes through to bend or form the desired shape. Forming rollers are put together in a progressive series to complete a process used to form the end product. Most rollers are made of hard-chromed steel or stainless steel. For some machines, the forming rollers are also the drive rollers.
Drive rollers – Drive rollers are used to move the metal through the machine. Some roll formers incorporate the forming and driving rollers into one, while others keep the drive and forming functions separately. Separating the two results in less stress on the metal and reduces the possibility of oil canning. Drive rollers are typically made of metal or polyurethane.
Forming stations – Forming stations refer to the spots at which the metal is bent or manipulated by a pair of forming rollers. In fact, the more forming stations there are in a machine, the higher the quality of the finished product because a gradual forming reduces stresses inflicted on the material. For example, having more forming stations in a metal roofing roll forming machine helps minimize the possibility of oil canning.
Shear or guillotine – If the metal needs cut in any way, shape, or form in the roll forming machine, it features a sheer, sometimes called a guillotine, to cut the metal part or component at a specified length. Shears are very common with metal coil and sheet processing roll formers. Additionally, roll formers with shears are categorized into two different cuts:
Post-cut shear – The metal part is formed first in the forming stations and cut afterward. One benefit of cutting after forming is complete is there are no length restrictions. Products can be cut as small as one foot long or shorter without any issues.
Pre-cut shear – The metal is cut before it goes through the forming stations at the entry of the machine. Conversely to post-cut, there are short length restrictions on pre-cut machine shears. However, pre-cut offers a cleaner cut to the flat or un-rolled metal.
Hydraulic tanks – Hydraulic tanks aren't standard on any metal roofing seamer, but they are commonly added to make the machine faster for higher production. Hydraulics can also automate the machine's shears.
Controller – The controller, either manual or computer-operated, makes the machine function following the desired measurements and preferences. For example, if a pipe needs cut at a certain length, the exact length can be programmed into a controller to cut the pipe automatically when it reaches the measurement.