Characteristics and Advantages of Direct Square Tube Mill Line
Compare with a round to square or rectangular roll forming method, directly roll forming to the square or rectangular method is better for the shape at the edge of cross-section, comparatively, semi-diameter of the inner arc is small, and the brim is flat, the outlook is regular.

The tube mill line load is low, especially the sizing machine.

The width of the steel strip is reduced by about 3% compared with around to square or rectangle, so this direct square tube mill line will save the consumption of raw material.

Directly roll forming method adapts the multi-point bending way, which greatly avoids the axial force and side abrasion and reduces roll forming steps while ensuring the quality; meanwhile, this method of our direct square tube mill line also effectively reduces the power wastage and roller abrasion.

Directly roll forming method adapts the combined type roller on most of the stands, this realizes that one set of rollers can produce dozens of square or rectangle tubes with different specifications. This decreases the store of rollers, lowers the cost of about 80% on rollers.


Main Technical Parameters of Direct Square Tube Mill Line
Model
Square
Rectangular
Thickness
Speed
mm
mm
mm
m/min
RFT-D50
20x20-50x50
20x30-40x60
0.2-0.5
80
RFT-D100
40x40-100x100
40x50-80x120
0.2-0.8
70
RFT-D150
70x70-150x150
70x80-100x120
0.3-1.0
60
RFT-D200
80x80-200x200
80x100-150x250
0.3-1.5
40
RFT-D250
100x100-250x250
100x120-200x300
0.5-2.0
35
RFT-D300
120x120-300x300
120x140-250x350
0.8-3.0
30
RFT-D350
150x150-350x350
150x200-300x400
1.2-4.0
25
RFT-D400
200x200-400x400
200x250-350x450
1.5-4.5
25
RFT-D500
250x250-500x500
250x350x450x550
1.5-4.5
20
RFT-D600
300x300-600x600
300x450-550x650
2.0-5.0
20


Finished Square Tube Mills by Direct Square Tube Mill Line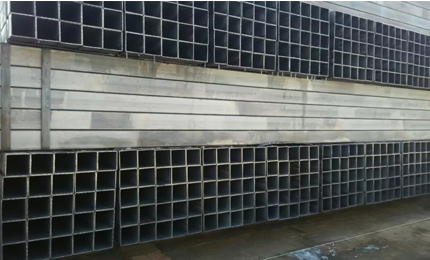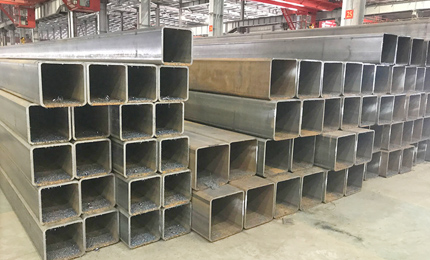 Which is Stronger Round or Square Tubing?
To answer this question, we have to take various factors into consideration. With all the things being equal, the square tube mill tends to have more steel material per diameter. As a result, it will be more resistant to the torsion force and it will be more suitable for the fabrication and application of reinforcing gussets. However, when it comes to the situation, where the internal pressure or force exists, the rounded pipe will, on the contrary, be "stronger" than the squared ones due to its circular structure.