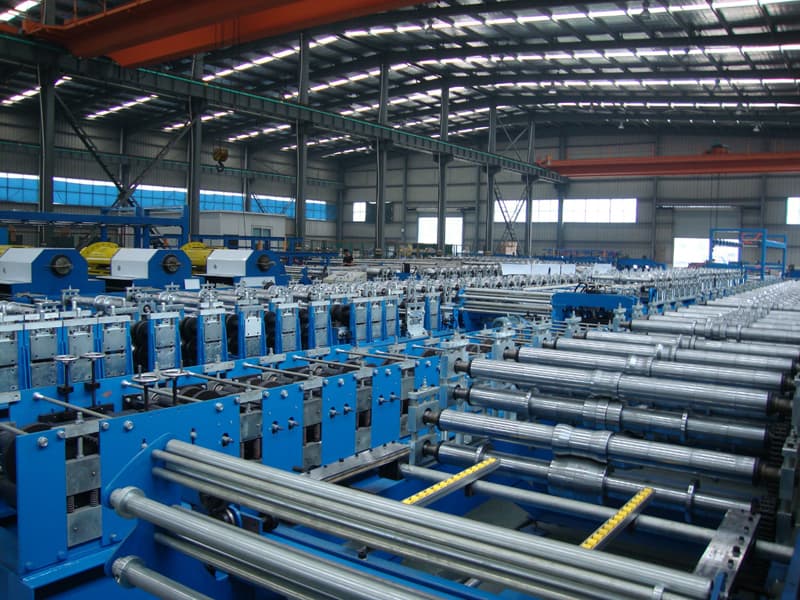 Our company, Hangzhou Roll Forming Technology Co., Ltd, has engaged in designing and manufacturing roll forming, coil processing equipment and tube/pipe mill for 17 years.
As a company sets design, manufacturing, sales and after-sales service in one, we design and manufacture machines customized. From materials of machine parts selection, each part machining and treatment, whole machine manufacturing and surface painting, we carefully value all details of entire production process to make high quality machine.
Honor Certificate
Advanced and high-quality equipment is the best commitment to our customers. We not only manufacture standard roll forming machines and tube/pipe mill, but also design and manufacture machines according to the drawings or samples from our customers. Our equipment includes but not limited to: Roof & Wall panel Roll Forming Machine, Metal Deck Roll Forming Machine, C U Z M Purlin Roll Forming Machine, Window & Door Frame Roll Forming Machine, Roll Shutter Door Roll Forming Machine, Garage Door Guide Rail Rolling Machine, Solar Photovoltaic Support Rolling Machine, Shelf Column Roll Forming Machine, Cable Tray Roll Forming Machine, Downspout Roll Forming Machine, Gutter Roll Former, Box Profile Roll Forming Machine, Guardrail Roll Forming Machine, Double Layer Roll Forming Machine, Quick-Change Roll Forming Machine, Slitting Line, Cut To Length line, Tube/Pile Mill and Auxiliary Equipment.
Complete quality control system and plenty of advanced inspection equipment is the most stable guarantee to our machine quality. Our company has passed iso 9001-2000 quality system certification, and in the production process, strictly in accordance with this standard. We also have plenty of advanced inspection equipment which includes Direct-reading spectrometer, Tensile Test Machine, Metallographic Test Instrument, Hardness Test Machine, UT Test Equipment, ET Test Equipment, Hydrostatic Test Equipment etc.

Products spread all over the world are a reflection of the strength of the company. Our products are sold all over the world: United States, Africa, Southeast Asia, the Mediterranean, the Middle East, Australia and dozens of other countries and regions. With 17 years of experience in manufacturing and exporting equipment, we clearly understand the demand for different products in different regions. Our experienced team can answer your questions immediately. Engineers can provide the best design solutions according to customer needs.
Skilled workers make machines precisely. We provide satisfactory solutions to hundreds of customers and build long-term strategic relationships.

Customer satisfaction is our driving force for continuous improvement. Whenever the customer needs our support, we are ready to take action. We are willing to service whatever the customer require. In a word, customer demand is our bounden duty.
Honor Certificate